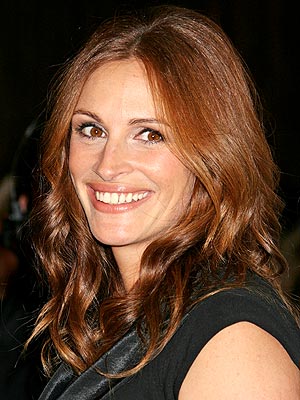 Wow, those peach bombs look fantastic! So here's a few more recipes for you to try:
Julia Roberts' Peach Crisp
3 lbs. peaches, cut in 1 in. chunks
1/4 c. lemon juice
1/4 c. Scotch
1/4 c. sugar
3/4 c. brown sugar
12 T. butter, cut up
1 1/2 c. flour
1 tsp. cinnamon
Preheat oven to 400F. Toss peaches, lemon juice, scotch, 1/4 c. sugar, and 1/4 c. brown sugar. Spread in 9x13 pan. Dot with 2 T. butter. Sprinkle topping over (for topping, combine flour, cinnamon, 1/2 c. brown sugar, 10 T. butter, and cut into coarse crumbs). Bake 30-35 min.
I copied this from a magazine a long time ago. It might be perfect for Pete... not because of J.Roberts, but because of the Scotch!
Peach-Blueberry Crisp
Mary Burch made this for us one time in Michigan. My brother Joe claims it's his favorite dessert... he asked for it on his birthday.
1/2 c. butter
1 c. flour
3/4 c. sugar
2 tsp. baking powder
1/2 c. milk
2 c. peaches
2 c. blueberries
1/2 c. sugar (optional - if your fruit is sweet, you don't need it)
Melt butter in 2 1/2 quart oven proof dish. Combine flour, sugar, bking pwdr, and milk and spoon over butter; don't stir. Add 1/2 c. sugar to fruit (if desired) and toss; put fruit over batter. Bake at 350F until crust comes to top and browns, at least 45 minutes.